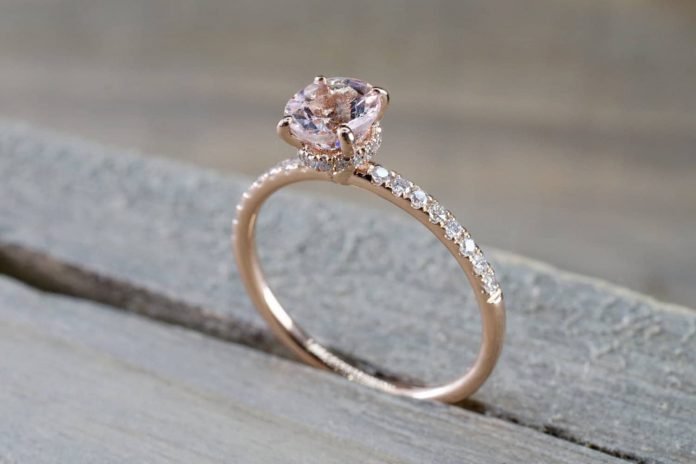 Wedding is the best event of life. Every couple want to make their Wedding Ceremony Successful with full of joy and fun in affordable cost.
Wedding Magazines and internet sites love to show pictures of celebrity wedding ceremony; gorgeous gowns, stunning locations and divine décor are fun to look at and plan for your wedding ceremony.
However, most people are working with a budget and prefer a more eco-friendly, sustainable wedding ceremony.
3 Affordable Wedding Ceremony Ideas
For a less extravagant but still memorable day of wedding ceremony, here are a few suggestions to manage your dream wedding ceremony in affordable budget.
Required Jewelry for Wedding Ceremony
Save money long before the special day by choosing your wedding jewelry wisely to make your wedding ceremony affordable and less cost. No need to pay exorbitant prices for diamond rings, especially in light of the social ills associated with the gems.
Instead, opt for brilliant moissanites from Loveri. They are created in a lab, so they are earth-friendly and sustainable. At a fraction of the cost of mined diamonds, they are the second hardest gem used in jewelry and will never lose their sparkle.
In men's rings, the choice of metal is what makes the most difference in price. Tungsten and steel are durable options available in a variety of finishes, from traditional bands to statement looks.
Limiyed Participants in Wedding Ceremony
Smaller, more intimate weddings are a growing trend. Limiting the guest list allows you to book a smaller venue and spend more quality time with each guest in your wedding ceremony.
If you want a large number of attendees in your wedding ceremony, you can still save money by opting for a smaller wedding party; that translates to fewer bouquets, boutonnieres and gifts.
Some couples decide to forgo the traditional bridesmaid and groomsman roles altogether and ask special guests to do a reading or blessing during the wedding.
Selected Flower Decoration in wedding ceremony
Wedding Ceremony flowers can cost a lot. In 2019, the average cost of the bride's bouquet started at $150, not to mention other bouquets and floral arrangements.
That can add up quickly, and may seem like too much to pay for cut flowers that will probably die before the honeymoon is over. To trim that figure, opt for plants instead of cut flowers or choose centerpieces that emphasize greenery and incorporate dried flowers.
You can reduce expenses without compromising beauty — and leave more money available for the honeymoon.
For More Wedding Lifestyle Ideas and Tips for Affordable Wedding Ceremony Ideas, Visit EBuzz Spider. Follow us on Facebook, Twitter, and Subscribe for Daily Updates To Your Mail Box.