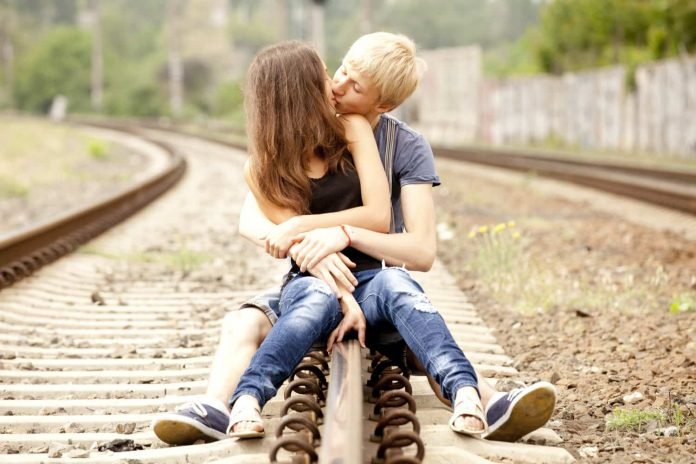 We may be enjoying the wonders of sexting, Tindering, and Bumbling until our phone's burn out, but the sad truth is — globally, we're having less sex than ever. To add insult to injury, we're enjoying it less too. A depressing survey by the Observer reveals that our parents were having sex more regularly than we are and getting a whole lot more pleasure from it! And it's not just our sex lives that have taken the hit — our attitudes toward sensuality, intimacy and our basic animalistic connections to our bodies are crumbling too.
We all know that there are hundreds of health reasons to have satisfying sex, but did you know that countries that are more open-minded about sex have lower rates of teen pregnancies, STDs and abortions, not to mention more satisfying sex lives and richer emotional lives?
We've taken a long hard look at Durex's fascinating global survey of the sex lives of different countries to break down not only the most sexually satisfied countries in the world but also what we can learn from them.
Not-So-Neutral Switzerland
Number one on the list may come as a surprise, but Switzerland is consistently ranked as number one most sexually satisfied nation in the globe. Studies reveal that 21% of Swiss claim that their sexual performance and sexual lives are "excellent". And all that excellent sex is doing wonders for society — Switzerland has the lowest teen birth rates in the entire world. Switzerland's success may lie in its progressive views on legal prostitution and the ongoing popularity of licensed brothels, or it's liberal and daring stance on pornography. We reckon it's their controversial sex education programs that start as early as kindergarten that's to thank for their blooming, yet safe, sexual prowess.
Sizzling Spain
Ever wondered who were the best male lovers in the world? Well, according to 15,000 women globally, it's the Spaniards. Don't believe the hype? Ask them yourselves. Over a quarter of Spain rates their sexual performance as "excellent" with a staggering 90% of both Spanish men and women claiming they are sexually satisfied. With nude beaches and it's generally open-minded approach to sensuality and passion, we could all learn from the Spanish.
La Bella Vita in Itlay
Oh, Italy, the land of overflowing pasta, ruby red wines, and pizza!  It turns out that the Italian appetite is intimately linked to their sexual appetite. In a recent survey by Men's Health, sexual education begins at the table for young Italians. Sex, like good food and wine, is just part of the deal in Italy. In fact, Italian women who drank two glasses of wine daily enjoyed greater sexual satisfaction than those who didn't. So next time you feel guilty about scoffing down the finest Italian carbs or guzzling a bottle of post-work Shiraz — remember you're doing it for your sexual wellbeing!
Gratifying Greeks
There's no mystery when it comes to Greek's impressive status as the country to have the most weekly sex in the world — it's because of their communication skills. The Greeks were talking about sex since the time of its ancient empires. From Hippocrates to today, the Greeks are an open-minded bunch when it comes to talking about their sexual desires and needs. It's not uncommon to find them chatting about sex at work, with friends, or with their partners. All too many of us, are afraid to air our desires and get into the nitty-gritty of our sensuality — but as with relationships, great sex comes from good communication.
Naughty Netherlands
Thanks to its famous red-light districts, its nude beaches, and open sex education policies, the Netherlands has the reputation of being one of the most pro-sex countries in the world. Impressively, 64% of Dutch men and women claim to feel confident about asserting their needs and desires during sex — a claim that not many of us can comfortably make. Need more convincing that conversation is key? Holland also has one of the lowest teen birth rates, abortion and HIV rates in the world — so they must be doing something right.
Magical Mexico
Crowned the "horniest country" in the world, Mexico ranks as the second most sexually satisfied nation with 63% of the country claiming they have fulfilling sex lives. Alongside the libido lubricants of tequila and Mariachi, Mexico also has one of the most candid and extensive policies towards sex education. In 2008, Mexico City distributed over 700,000 sex-ed textbooks to schools that guided students through everything from birth control to the spectrum of sexuality. All that education has certainly paid off seeing as Mexico also earns the title as the people who feel most respected during sex than anyone else in the world!
So, what do all of these places have in common aside from good sex? Open-mindedness and a liberal attitude towards pleasure and intimacy. To enrich your own love life, why not take similar steps to get things sizzling. There are thousands of ways to explore your sexuality, from sensual massages to couple's therapy, so don't resign yourself to the same-old. Embrace the lessons of the most sexually awakened countries in the world and open yourself to pleasure!
Author Bio: Charlotte Willoughby works for UK Massage Guide, the most comprehensive massage directory in the UK for sensual massages.