Software Testing Consulting for Healthcare includes testing for functionality, performance, and usability to ensure that the software meets the needs of healthcare providers and patients.
The healthcare industry is one of the most sensitive and challenging. People are always highly meticulous regarding their health and healthcare services.
All healthcare devices and Software Testing Consulting Services must comply with the strictest requirements, and their quality is essential. At first, a defect that seems to be minor can cost not just a business reputation but also human life.
In these terms, comprehensive quality assurance and quality improvement in healthcare are essential. They must pay special attention to the testing procedures.
Software Testing Consulting for Healthcare Business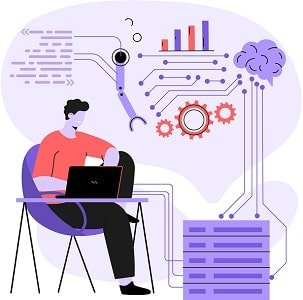 In this case, out-and-out professionals must get to work. Healthcare Software Testing Consulting Services are incredibly challenging and must be as comprehensive as possible. There must be maximum test coverage.
Besides, healthcare Software Testing Consulting Services are usually multi-functional and sophisticated. Numerous users use them with different duties and access levels: patients, physicians, insurers, caregivers, administrative staff, etc.
Another aspect that complicates Healthcare Software Testing Consulting Services is compliance with governmental regulations.
For example, according to HIPAA, security testing must cover all issues connected with access control, user authorization, encrypted data transfers, data sanitization, and many others.
Oleh Sadykow (Co-Founder at DeviQA – a leading software testing company) says that:
As you see, Software Testing Consulting Services in the healthcare domain must be entrusted to an experienced QA team. Outsourcing software testing services can be highly beneficial in this case.
Top 10 Software Testing Consulting Services Benefits
Below is a list of the main benefits that healthcare Software Testing Consulting Services businesses can get from cooperation with outsourcing software testing services I've learned from my experience."
#1. Highly professional attitude and skilled staff
Outsourcing software testing companies can provide you with really competent and professional staff.
Considering rich background experience, they use a professional attitude and offer the best testing solutions and strategies that help effectively and fast detect all possible defects, even in the early stages of the software development life cycle.
We recommend that you deal with an outsourcing company specializing in software testing.
#2. Domain Expertise
Outsourcing software testing services can offer you a first-grade quality assurance process in healthcare due to subject matter domain expertise, which is essential for effectively testing any healthcare application.
Applying to an outsourcing software testing company that has dealt with numerous similar healthcare applications, you can be sure its staff is well-versed in corresponding governmental regulations and other industry-specific peculiarities.
#3. Objectivity
Having worked on the project for several months, it can be challenging for the development team to detect errors and problem areas.
An outsourced software testing team can look at the product from another angle and ensure a completely unbiased outlook of the code.
An external QA team trained to spot every bug can reveal all existing difficulties.
#4. Money Savings
Outsourcing software testing services are indeed cost-effective. Applying to one of such companies, you can only pay for the needed scope of services.
In contrast, in the case of an in-house software testing team, you must continuously pay salaries and payroll taxes and pay for office rent, required equipment and tools, staff training, etc.
Outsourcing Software Testing Consulting Services companies help you avoid all these expenses, making delivering proper software testing services much cheaper.
#5. Time-saving
Hiring an outsourcing software testing company can save a ton of time. You can at once get to product testing, save time on staff recruitment and training, equipment buying and adjustment, tools and strategies selection and implementation, etc.
Besides, skillful staff will conduct all necessary tests in a short period.
#6. Brand-new testing practices and tools
Outsourcing software testing companies always try to keep up with the best up-to-date quality assurance practices.
Suppose you entrust your product to one of such companies. In that case, you can be sure who will test it according to the brand-new approaches and strategies using the newest tools.
#7. Opportunity to focus on high-profile issues
Delegating software testing to one of the outsourcing software testing companies, you can save time and effort, allowing your staff to concentrate on other top-priority tasks and letting QA professionals do their work.
All in all, everyone must do things at which he is good.
#8. Scalability
As a rule, outsourcing software testing companies have sufficient human resources and technological infrastructure.
If who will significantly extend a work scope on your product and new types of testing are needed, there will be no staff or required tools.
On the other hand, if you reduce a work scope, you can withdraw from unnecessary services and cut down on expenses.
#9. Ability to change team
Suppose you do not get well with a QA team of a specific outsourcing software testing company for some reason. In that case, you can easily change and apply it to another. On the other hand, having an in-house QA team is tricky and time-consuming to rearrange.
#10. Reduced Management Effort
Having outsourced healthcare software testing, you can significantly reduce your management tasks. There is no need to control and manage a QA team, tracking all testing activities and constantly checking a workflow.
The professional outsourced teams are well-organized and disciplined. You will get all the necessary information about work progress in regular comprehensive reports customized according to your needs and preferences.
Conclusion
The question "Why is quality assurance important in healthcare?" can be considered as rhetorical as there is no doubt that healthcare applications require special attention and attitude.
Top-notch quality is a ticket to success. That is why only skillful, experienced, and detail-oriented specialists can deal with the testing of healthcare applications.
Outsourcing software testing companies specializing strictly in QA can find all bugs and weaknesses of your product by conducting all possible types of testing: functional testing, non-functional testing, performance testing, security testing, compliance testing, interoperability testing, and many others.
Whether your application stores patient information, manages electronic records or provides any other vital functionality, outsourcing software testing companies ensure it surpasses your customer's expectations.
Cooperating with a good outsourcing software testing company, you not only save your time, money, and effort but get a superior level of quality.
Benefits of Selecting QuickBooks Accounting Software
For More Software Technology Updates and Information about Software Testing Consulting Services, Visit Ebuzz Spider and Follow Us on Facebook.