Elevate your home bar or kitchen counter with the best bar stool. Experience comfort, style, and durability in one stylish seating solution.
The high seats usually used in the bar of the bars, have become a very popular option for home environments, in the kitchen or elevated dining rooms. Already its use is not limited only to bars but has even extended to receptions of companies, banks and other establishments.
In the market there are so many options, models and brands that it is not easy to choose a chair in particular.
To help you in your choice we summarize the aspects that you should know in the following guide to buy best bar stool with which you will learn to review something more than the price and not make the mistake of choosing only the cheapest without detailing its characteristics and benefits.
Insider Tips for Finding the Ideal Bar Stool
Create a sophisticated and inviting atmosphere with the best bar stool for your home or establishment. Choose from a range of stylish options.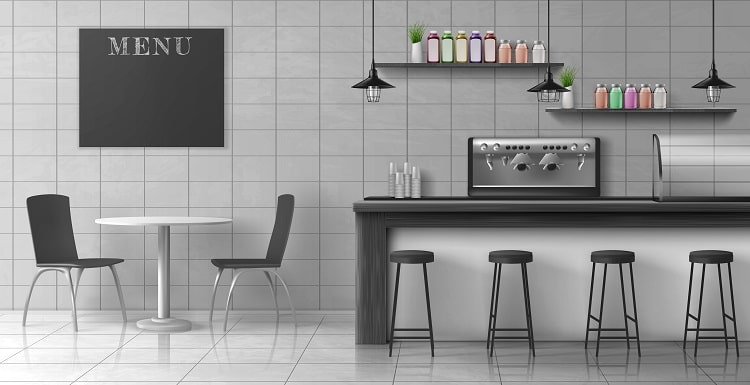 #1. Fixed or adjustable
When making a comparison of bar stools you can choose between four-legged fixed seats or adjustable height. The former are characterized by the stability and robustness they provide, but the latter gain in comfort, since considering the principle that people of varied stature and physical characteristics will sit on it, the adjustable stool guarantees comfort to the user.
Generally the lifting mechanism can be gas or screw. And although many customers claim that these models are less stable, manufacturers have renewed the designs offering a base with a wide diameter to provide safety to the user.
In this aspect is also considered the capacity of rotation of the seat, which is comfortable and entertaining for all who feel in it. There are models that can rotate 360 ​​° and others that only do it at 180°.
Read: 3 Ways To Choose The Right Air Purifier for your Room
#2. Materials and Design
Depending on the style of the stool chosen, you have a varied range of materials both structure and upholstery that combine to get the perfect seat for your spaces. The most common are the wooden stools with steel structure or completely in wood to get the rustic style for sports bars or country kitchens.
If you are looking for a contemporary seat for modern places, the stools with chromed metal base and leather or synthetic leather seats in different colors will give you the futuristic touch you are looking for in your spaces. This model has become popular in establishments, receptions, bars, cafés and for more aesthetic kitchens.
It is important before asking how much it costs, to verify the different designs and models that combine with your space to have different options before making a definitive purchase. It is advisable to print images of the different stools and visualize them in the space where they will be placed.
Read: How Interior Design Company in London help to Remodel Kitchen
#3. Mounting
If you make the purchase online or in a physical store, the stool will most likely arrive unarmed. In this case it is important to check that it includes an instruction manual, assembly kit and that it is easy to assemble without the need of special tools or technical knowledge.
If the stool is in one piece you should consider the shipping costs, the dimensions and the weight of the package, which will affect the final cost of the product after all.
There are models that sell the pair of stools at a special price, which is an excellent offer because you guarantee the purchase of the furniture as a couple to match the stay since generally in this type of places more than one stool is required.
Read: Three Tips for Kitchen Remodeling
#4. Comfort and storage
Without affecting how much it costs, the stools should be comfortable and comfortable for the customers, that is why in the market there are models that include a low backrest of approximately 20 cm that allows to take a much more relaxed posture.
On the other hand, depending on the use you give it is advisable to check the storage options offered, in this case the stackable stools are very useful because when moving or cleaning the place, they can be stacked on top of each other to minimize space .
The safety of the seats is important to avoid accidents and falls, for this many models include anti-skid gums on the legs that in addition to ensuring the stability of the stool protect the floor from scratches.
A bar at home  could be created in several places, everything depends on your tastes and creativity. One of the most particular options is the kitchen, as you will enjoy cocktails and drinks accompanied by snacks.
Read: 6 Reasons To Choose Stainless Steel in Commercial Kitchen Designs
If your kitchen space is small, use the existing furniture there, add a bar as a table and seats or high stools located on the outside of the kitchen that you can store under the bar when you do not need them.
If, on the other hand, your kitchen is wide, the best advice is to locate your bar near a window; take advantage of each corner to locate auxiliary tables, sound equipment for ambience and lamps to decorate the space.
The second alternative is to make the bar in the living room of your home, with this you will get a wider room because it is shared with a rest area that already has furniture and decoration installed. You just have to put a characteristic touch with modern accessories that reflect the style of the bar of your dreams.
A last and most dreamed choice is to have the bar outside, in an open space such as a terrace or garden: here it is important to think of practicality with furniture that you can move comfortably and use in cold or warm weather, so we recommend you furniture with wheels. It is also essential that you remember to apply a layer of protective varnish to the furniture so that you can enjoy your bar more time.
Read: Budget-friendly Ways to Renovate Your Kitchen
In all cases, it is convenient to have a tray that is deployed to the front with small drawers for the cups, plates and other tools that every bar needs, which will also fulfill its function as a work table.
A bar at home should have basic tools and liquors that can not be missing, kept in a safe place out of the reach of your children or minors that you have as guests. The fundamental elements are martini glasses, aguardientero, a fridge for storing beers, wines and glasses to serve them; long glasses and whiskers.
An acrylic table for chopping fruits, a large knife and a small one, a blender, a strainer, mixers, corkscrew, cooler, tongs, ice pick, ice scoop, cocktail shaker and bar spoon. Are you ready with the basic elements?