Rajasthan, one of the largest states of India, is popularly known as the land of kings and emperors.
Owing to its impeccable beauty and hospitality, it makes it one of the most captivating tourist destinations.
It comprises palaces, forts, temples, museums, and wildlife sanctuaries. Thus, there are several reasons to visit such a fascinating place.
6 Perfect Reasons to Visit The Rajasthan
Keep reading to get an insight into a few reasons for visiting Rajasthan.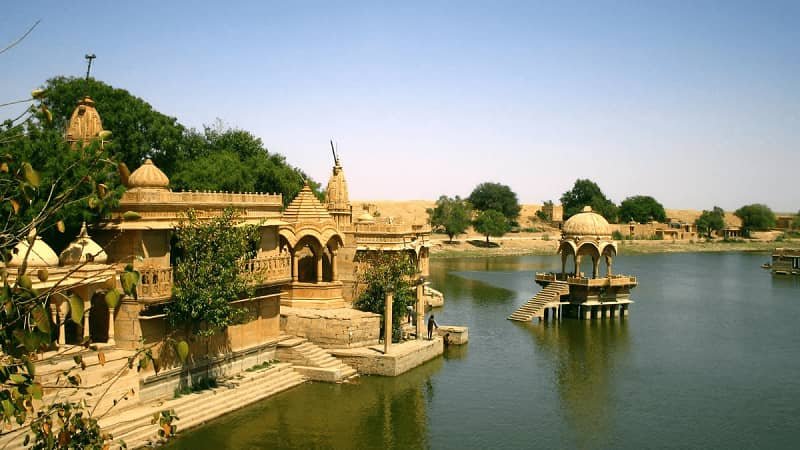 #1. Beautiful Forts and Palaces
Rajasthan is perfect for adorning the beauty of forts and palaces, defining the glorious past of our country. These palaces bring our childhood stories related to princes and princesses as their tradition is still preserved in the ancient walls.
You can explore the plethora of palaces in Rajasthan, including Lake Palace, Amber Palace, Hawa Mahal, Jai Mahal, and many other forts. Here you will get an opportunity to witness ancient India's magnificent artistry, architecture, and paintings.
These forts and palaces take you back to ancient times and allow you to enjoy our country's traditional culture. Rajasthan holds a rich cultural and historical legacy.
#2. Known as Pink City
Jaipur is popularly known as Pink City owing to its use of pink shade stones to develop its structures. Indian history tells us that Jaipur city has used pink stones for its construction.
When the Prince of Wales and Queen Victoria visited India in 1876, the city was painted pink to welcome visitors. This has made the city a beautiful location for art and culture. You can even buy unique gems from the markets of Jaipur.
Make your visit comfortable by booking Rajasthan private tours and enjoying the beauty of the wonderful city.
#3. Amazing Art and Culture
Rajasthan is blessed with delightful creativity and amazing use of artistic colors. You can witness art designs made of stones, clay, leather, brass, glass, gold, textiles, and ivory.
The Hadi region in Rajasthan is a hub of cave paintings and stone sculptures, perfect evidence of the artistic beauty of the 10th century.
The place also holds a royal background of the Rajputs, who once ruled out the country. Rajputs loved art and culture, which reflects in the city.
The paintings displayed the beauty of vibrant colors. Another amazing thing about the place is the jewelry signifying the tradition of Rajasthan.
You can buy timaniyan, rakhri, Bala, bangles, gajra, gokhru, and other ornaments illustrating the beauty of Indian women. Apart from this, men also wear chokers and earrings.
#4. Desert Safari
Imagine yourself walking through the yellow sands under the blazing sunlight. Indeed, it is an alluring place in Rajasthan. Away from the noise and pollution of the city, Desert Safari is the best place to spend your holidays.
You can see the shifting dunes moving along the wind. As the sun slowly settles down, it lowers the temperature, making the evening relaxing and calmer.
So book your trip to Desert Safari in Jaisalmer and enjoy the breathtaking view. At Desert Safari, take a camel ride through the desert sands, the local food, and cultural dance performances are others things to enjoy to spend an amazing vacation with family.
#5. Splendid Hotels
Book the lavish heritage hotels of Rajasthan to experience its culture and tradition. These forts and hotels were converted into a hotel to retain the royal atmosphere.
Here you can see the amalgamation of traditional culture with modern facilities and benefits. You will experience living the life of a prince or a princess in these heritage hotels.
#6. Wildlife
When you visit Rajasthan, a camel is the only wildlife you can think of. However, despite less greenery, Rajasthan provides shelter to many animals and birds.
The place contains green, deciduous forests and wetlands, giving it a perfect environment for many plants and animals. Many endangered species are also preserved in the forests of Rajasthan.
For More Latest Travel Updates and Information about Rajasthan, Visit Ebuzz Spider.