Learn Our Stress-Free Moving Tips for a Seamless Transition. Make Moving a Joyful Experience.
Australia has countless options for anyone that wishes to find their ideal home. Each part of the country is ideally suited for someone. All that is left to do is to search and get moving.
When people talk about moving, they usually think about the worst: stress, hustle, lots of back pain and broken items. In reality, it does not have to be that way.
Moving can be seen as a chance to reinvent yourself, start fresh on a clean slate and do something new.
Fun and Stress-Free Moving Tips
Say Goodbye to Moving Stress! Check Out Our Top Tips for a Stress-Free Moving. Make Moving a Breeze.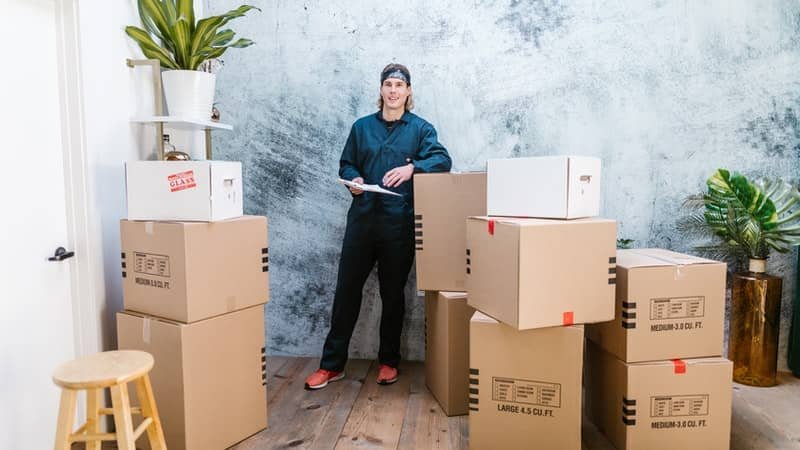 Read | Essential Stress Free Moving Packing Tips
All you have to do is change your approach, and with a new attitude, anything is possible. Without further ado, let's get started!
#1. Garage sale
Who knows what got misplaced or forgotten in your home over time? The attic, basement, shed, or lost drawers could hold unnecessary items.
What's trash for one person is the gold of someone else, and with that in mind hosting a garage sale is a perfect solution.
You can earn some cash for the move, get rid of unnecessary baggage that will ease your move and put your possessions to good use.
Three in one, with minimal effort, sounds like a dream come true. You are lightening the load while making people, and your wallet happy can't get any better.
Read: How To Find Best Moving Services Near You
#2. Time is your ally
People stress out over the looming and approaching moving deadline, while in reality, time is a resource you can utilise to your advantage.
Every moment until your moving date represents an opportunity to do something. You know when the move will happen, so why not implement the proactive approach?
You can get a free moving app online and get started right away! First, you can divide your possessions into essentials and non-essentials.
From there, you can start moving the non-essentials first and get ahead on the whole moving ordeal. The less there is to do on the actual date, the better.
Read | Benefits of Hiring Moving Companies
#3. Ask for assistance
There is no need to do everything by yourself as your friends and family are there to lend a helping hand. Pizza, beer, music and the moving party can get started.
Remember that this may not be as fine and dandy as you think. When non-professionals do any job, there is a high risk of accidents and damage.
When you wish to carelessly sleep at night and reduce any risk to a minimum, outsourcing your moving to licensed and professional removalists in Sydney makes all the difference in the world.
When you factor in all the costs, time, and hustle when you wish to do things on your own, outsourcing your move to an experienced 3rd party makes more sense, and then you will be free to devote your newfound free time to more important items.
For example, you can start picking out new room decor and colours.
Read: 5 Easy Steps To Clean Your Roof
#4. Get supplies
A proper move needs proper tools of the trade. Don't skim on wrapping paper, bubble wrap, colourful labels, quality boxes, duct tape and similar.
These seemingly small items protect your valuable possessions from getting damaged or lost.
Ten bucks' worth of duct tape can prevent a thousand bucks worth of plates from dropping from their box. Cutting corners is not advised when you wish for a safe and stress-free move.
#5. Dismantle
Ask yourself, what's easier to move: a giant closet with a long table or some boards? Changing your viewpoint on furniture makes you look at them in a brand-new light.
These seemingly heavy items can be deconstructed into their parts, which are much easier to move individually. And they are lighter on your back, which is a bonus.
One board with four legs is easier to transport with a lower risk of damage. All you need is a trusty screwdriver and a bag for screws.
If you kept the manual, that's great because you can re-assemble it once they get moved. If not, there is always the internet.
Moving is your chance for a clean slate. New surroundings, new home, new beginnings, and a new you. Such exciting times call for celebration and enjoyment, not stressing out over something trivial as moving.
Box by box, item by item, you will find yourself in your new home in a blink of an eye. We wish you all the best.