Escape to a lover's haven in Cancun! Unwind with your partner at the finest romantic getaways and honeymoon spots, surrounded by turquoise waters and lush landscapes.
Cancun, with its turquoise waters, pristine beaches, and luxurious resorts, is a dream destination for couples seeking a romantic getaway.
Whether you're planning your honeymoon or simply looking to spend quality time with your significant other, Cancun offers a plethora of romantic experiences and breathtaking locations.
We will explore some of the top honeymoon destinations and couples' retreats in Cancun, providing you with an enticing guide to plan your unforgettable romantic escape.
Best Romantic Getaways and Honeymoon Destinations in Cancun
Kindle the flames of passion in Cancun's idyllic romantic getaways. Celebrate love with unforgettable honeymoon destinations where romance flourishes in every moment.
#1. Playa Delfines
Begin your romantic journey by visiting Playa Delfines, one of the most beautiful beaches in Cancun.
With its powdery white sand and crystal-clear waters, this pristine beach provides the perfect backdrop for a romantic stroll hand-in-hand along the shoreline. You can also set up a picnic with a bottle of champagne and indulge in the breathtaking sunset views.
Playa Delfines offers a serene atmosphere away from the bustling tourist areas, allowing you to enjoy an intimate and peaceful experience with your loved one.
#2. Isla Mujeres
Escape to the nearby island of Isla Mujeres, a true paradise for couples seeking seclusion and romance.
With its tranquil ambiance and unspoiled beauty, Isla Mujeres offers a range of activities for couples. Rent a private yacht and explore the stunning coastline together, stopping at secluded coves for snorkeling or swimming in the warm Caribbean waters.
You can also take a romantic sunset cruise around the island, savoring the mesmerizing colors of the sky as the sun dips below the horizon.
To enhance your experience, indulge in a couples' spa treatment at one of the island's luxurious resorts or enjoy a candlelit dinner on the beach, with the sound of gentle waves lapping at your feet.
#3. Xcaret Park
For an adventurous and romantic experience, visit Xcaret Park, a natural wonderland that combines ecological attractions with cultural experiences.
Explore the underground rivers hand-in-hand, marvel at the colorful flora and fauna, and witness breathtaking shows that showcase Mexico's rich heritage.
To make your visit truly special, book a romantic dinner for two at one of the park's exclusive restaurants, where you can enjoy gourmet cuisine surrounded by the enchanting beauty of the park.
#4. Nizuc Resort & Spa
Indulge in luxury and relaxation at the Nizuc Resort & Spa, one of Cancun's most exclusive retreats. This exquisite resort offers stunning ocean views, private villas with plunge pools, and a world-class spa.
Pamper yourselves with couples' massages and rejuvenating treatments, or simply unwind in the infinity pool while sipping cocktails.
With its impeccable service and attention to detail, Nizuc Resort & SPA massage ensures an unforgettable and romantic experience for couples.
#5. Tulum
Venture further south to Tulum, a charming coastal town known for its stunning beaches, ancient ruins, and bohemian vibes.
Explore the famous Tulum Ruins, perched on a cliff overlooking the turquoise waters, and take in the awe-inspiring views with your loved one.
Afterward, head to one of the beachfront restaurants and enjoy a candlelit dinner under the starry sky, relishing the flavors of fresh seafood and local cuisine.
Tulum also offers romantic beachfront accommodations, where you can wake up to the sound of the waves and enjoy a romantic breakfast on your private terrace.
#6. Moon Palace Cancun
Moon Palace Cancun is an expansive all-inclusive resort that offers a variety of amenities and activities for couples to enjoy.
With its stunning beachfront location and luxurious accommodations, this resort is an excellent choice for a romantic escape.
Couples can indulge in spa treatments at the world-class Awe Spa, take a dip in one of the numerous swimming pools, or embark on a sunset catamaran cruise.
Moon Palace Cancun also offers a wide range of dining options, from fine international cuisine to casual beachside eateries, ensuring a delightful culinary journey for couples.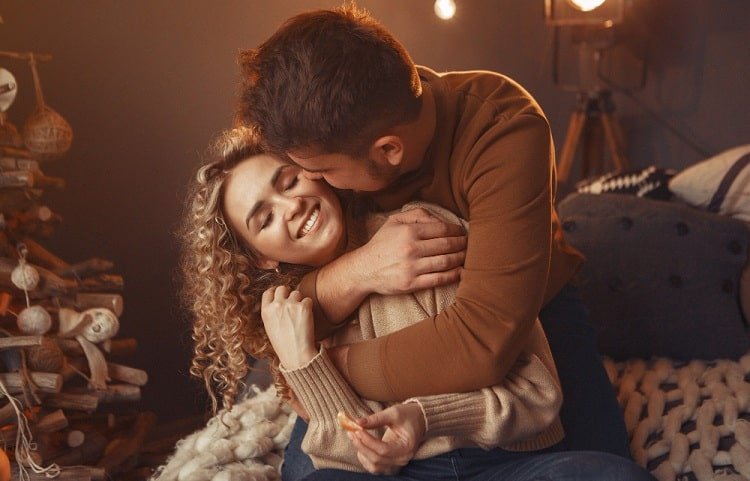 #7. Xoximilco
For a truly enchanting and romantic evening, couples can embark on a journey through the canals of Xoximilco.
This cultural park, located in the Riviera Maya, offers a unique and immersive experience where couples can enjoy a traditional Mexican fiesta aboard colorful trajineras (gondola-like boats).
Savor delicious Mexican cuisine, listen to live mariachi music, and dance to the lively rhythms of traditional folk music.
Xoximilco provides a magical ambiance that allows couples to immerse themselves in Mexican traditions while creating beautiful memories together.
#8. Romantic Beach Dinners
Cancun is renowned for its stunning beaches, and what could be more romantic than a private beach dinner for two?
Many resorts in Cancun offer the option of arranging a romantic candlelit dinner on the beach, complete with personalized service and breathtaking views of the ocean.
Savor a gourmet meal under the starlit sky, accompanied by the gentle sound of waves crashing on the shore.
This intimate and romantic setting is perfect for couples to celebrate special occasions or simply enjoy each other's company in a dreamy setting.
#9. Belmond Maroma Resort & Spa
Situated on the stunning Maroma Beach, often recognized as one of the world's best beaches, Belmond Maroma Resort & Spa offers a romantic and luxurious escape for couples.
This boutique hotel features beautifully appointed rooms and suites, some with private plunge pools and outdoor showers, creating a sense of privacy and intimacy.
Couples can indulge in spa treatments inspired by ancient Mayan traditions, enjoy candlelit beachside dinners, or embark on a romantic sunset sail.
With its tranquil surroundings and impeccable service, Belmond Maroma is an ideal choice for a honeymoon or a romantic getaway.
#10. ZoëtryParaiso de la Bonita
For couples seeking a secluded and serene retreat, ZoëtryParaiso de la Bonita is the perfect choice. Tucked away on a private beach south of Cancun, this boutique resort offers an intimate and eco-friendly atmosphere.
Couples can enjoy spacious suites with ocean views, personalized butler service, and access to a Thalassotherapy spa, known for its healing and rejuvenating properties.
With its emphasis on wellness, ZoëtryParaiso de la Bonita is an ideal destination for couples looking to relax, reconnect, and create lasting memories.
Conclusion:
Cancun offers an abundance of romantic getaways for couples, ensuring an unforgettable experience filled with love, adventure, and relaxation.
From the pristine beaches of Playa Delfines to the secluded paradise of Isla Mujeres, and from the enchanting Xcaret Park to the luxurious Nizuc Resort & Spa, there is something for every couple's preference.
Exploring the nearby town of Tulum further adds to the allure of a romantic getaway in Cancun, with its breathtaking beaches, ancient ruins, and bohemian charm.
Whether you choose to unwind on the beach, embark on thrilling adventures, or indulge in luxury and pampering, Cancun promises an idyllic setting for couples seeking a memorable and romantic escape.